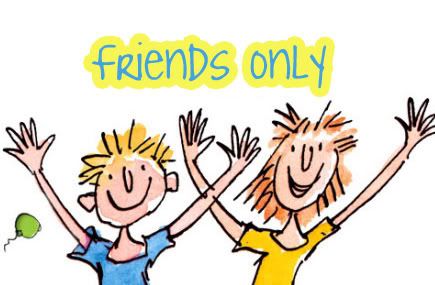 I like to keep RL stuff friends only and fandom things public. I love new friends, so comment and I'll add you...or just add me and I'll notice in a million weeks, wonder who the hell are you and happily add you back.
I'm in love with Martin Scorsese right now. Obsessed really. I also love other directors and movies, Franklin and Bash, Bones, Dexter, and In Plain Sight. I'm a recent college grad with a crap job and aspirations to be the best event planner in my hometown.
hd_holidays
!
I decided, since I have the time, to read as much fic as I possibly can. I also want to leave some simple reviews for my future self and for those of you who don't have time to read everything and want to find the good ones easily.
Stars are just based on how I enjoy each. One star on my scale is like 4 on a 5-star scale.
**
Party of Two
- I liked this one. I loved how Draco, a robe shop owner/designer, sent Harry lots of clothes to wear for promotional purposes. I loved the drinking (and there's a lot of it). It also has great dialogue/banter. It features the boys as drinking buddies turned friends with benefits, where the benefits package gets upgraded quite happily.
***
Humbug (A Christmas Tale)
- Such a great idea for a fic! And luckily it delivered! It's a retelling of the classic
A Christmas Carol
where Draco is Scrooge. My heart melted a little for Draco when the things in his present and future were happening and he realized how important Harry really is to him. And when Harry admitted to Hermione that he might love Draco, ahhh so good!
*
Snowstorms and Interventions
- This is a sweet Hogwarts-era fic. I really enjoyed Hermione and Pansy in cahoots to get the silly lovestruck-yet-completely-oblivious boys together.
**
In Plain Sight
- I love mysterious illnesses/spells. This one is well-written and interesting. I think the beginning and middle are better than the end.
***
Harry Potter and the Problematic Partnership
- Another mystery illness! Harry and Draco work together to solve an attempted murder. Well written, great dialogue, and very nice ending. Loved it!
**
Every Fifteen Seconds
- Ahhhh soo good. That is all.
**
Falling Slowly
- So good. Suspicious Harry and a work-obsessed Draco. So perfectly in character and so so good. I want a sequel to this one!
Christmas time on LJ in the Harry/Draco fandom means
List three books that have changed your life:
Harry Potter - duh, I can't even imagine life without HP.
Boy - or ANY Roald Dahl, but Boy just to pick one - opened me to the weird, to magic, to the fantastic. (And Quentin Blake has really influenced me as an artist/appreciator of art.)
Shopaholic by Sophie Kinsella. Kinsella, through Becky Bloomwood and several other characters, has made me see the value of enthusiasm and reinforced that I should have confidence to be myself in whatever situation comes my way.
My choices don't include any "great works" or classics. Just three authors who really have influenced me.
If you were given two weeks off with an unlimited supply of money that was only good for those two weeks (anything you purchased, invested, or saved would disappear when the two weeks were up), what would you do?
I have 14 days to have an amazing time traveling.
Day 1: Buy a car. A nice one with a large back seat. Plan itinerary. I love itineraries.
Day 2: Shop for clothes!! Lots and lots of fun shopping times. I don't care that the stuff will disappear, I just enjoy shopping. I want to look good when I leave my car to visit things.
Day 3: Stock up on snacks. Rest.
Day 4-12: Hit the road! I'm taking a couple of friends with me and going on road trip across the States. I want to see museums, national parks, diners, and nice hotels. Must-sees include Rock n Roll Hall of Fame, Grand Canyon, and Seattle in general. Can I do all that in 9 days?
Day 13: Take a plane back home. This leaves all the driving time for visiting things. Going home is always the worst part, so I'll get that over with quickly.
Day 14: Rest. I just had a long 2 weeks. Plus, I can shop just a teeny bit more for fun before it's all over.
LADY GAGA RADIO SHOW TONIGHT!!!!

10-11:30 PM EST

Tune in: http://whrwfm.org/listenlive.php

One and a half hours of Gaga and her influences played by me, a little monster.


It's going to be awesome. I love Gaga and the fact that I can't quite figure her out. She's unapologetic about herself, which I love. She has outrageous costumes and performances. She has an amazing voice, writes or co-writes all her songs, and always sings live.
And her music is so catchy I can't help it.
Joe's show is from 8:30-10 so listen to his show if you like classic rock or want to hear what he sounds like :D
IM us!!!
aim: whrwmusic
I looked up gift wrapping ideas on google and found some really pretty inspiration pictures. I had to share.
(
So much pretty!
Collapse
)
My top favorite arts and crafts activity of Christmas is wrapping gifts. I like making cool paper/bow/ribbon combinations. With the limited resources I have (my mom's stuff, I'm on a limited budget!), I try to make some really fun gifts for my family to open.


10-11:30 I'll be playing lots of random stuff.

whrwfm.org - click listen live.

And IM me at whrwmusic on AIM during my show!!!
On the radio tonight!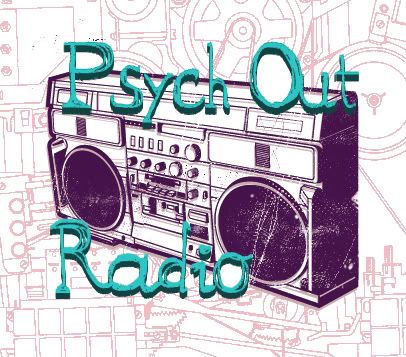 Psych Out Radio
Facebook Group!
The show is Wednesday nights from 10-11:30. Go to whrwfm.org and click listen live to stream the show. Playlists are up in my facebook group. Feel free to request anything or give me suggestions, it's really helpful.